The Purple-Roof® "enhanced by Urbanscape®" concept, a joint effort between sedum grower Sempergreen from Virginia, in the USA, and binder-free mineral wool growing media supplier Knauf Insulation from Slovenia, EU (part of the German Knauf Group) is taking on a whole new dimension.
"Over the course of testing in past years we have found out so many new things. Now we know how to modify the green roof design to optimize rain water control on the roof and to supply civil engineers with better information to do their work. We know exactly how to apply different growing media strategies to produce the best results. First, we see how to maximize storm water control, and when this is functioning satisfactorily we also compare how the plants grow according to the new designs. We have had more than 30 green roof designs set up on the premises since 2012, and we can see what works best in terms of appearance. "Our goal is to provide the optimum combination of storm water management and green aesthetics," says Oscar Warmerdam, President of Sempergeen USA.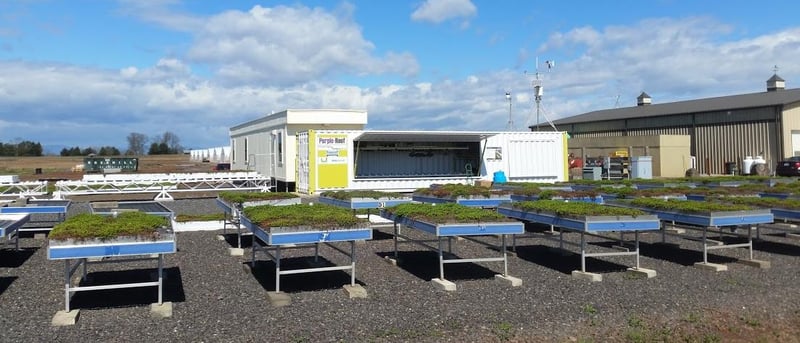 Photo 1: 30 green roof designs set up and tested for storm water control and left to monitor plant performance and diversity through the seasons.
"We have been doing intensive storm water testing back in Europe for the past four years in order to better understand our unique Urbanscape® mineral wool growing media as part of the Urbanscape® Green Roof System. In North America, we are taking it a step further. We want to design a concept that is easy to apply across the wider green roof industry. We do not want to sell our own system on the market, but want instead to provide a concept that all of the major green roofers can use as their own – or as an addition to an already existing portfolio," says Jure Šumi, director of global business development for Urbanscape® Green Solutions.
The storm water lab, which was designed by Sempergreen USA in 2016 with support from Knauf Insulation, American Hydrotech, Firestone and Greenrise, has already been further upgraded now, in 2017. Many new additions have been made in order to simulate and repeat, with great precision, extreme storms that can last up to six hours.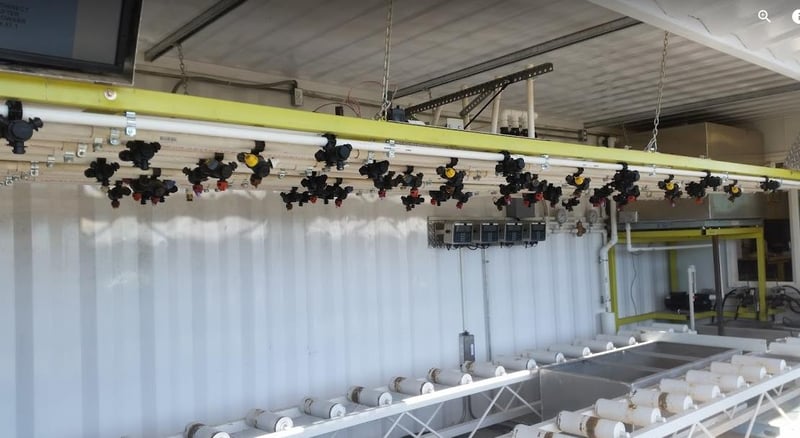 Photo 2: The number of water application options has grown by some 30% in order to simulate super storms far more accurately.
There are currently four rainfall distribution zones in the USA, each with their own typical extreme rain events than can be now simulated in the storm water lab. The Purple-Roof "Enhanced by Urbanscape®" concept will be tested according to all four scenarios in order to gain accurate data on specific rainwater detention and retention characteristics during specific super storms typical for each of the four zones.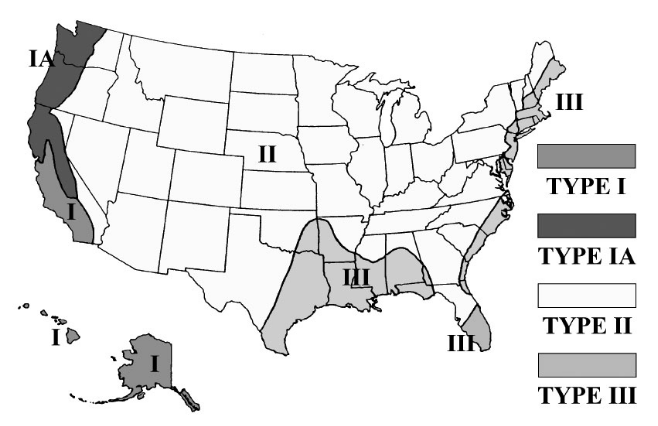 It might appear that this is a very general approach, but each region has a certain storm type, and within the storm type there are local intensity and volume values that apply – as we know that average rainfall differs from city to city, this is a common approach for civil engineers when planning storm water management measures.
The ultimate goal will be to custom design green roofs for every major city, taking into consideration:
Maximum storm water retention and detention during a typical storm in order to prevent floods and pollution.
Maximum annual storm water retention, in order to minimize the burden on sewage treatment facilities.
---
Purple-Roof® enhanced by Urbanscape® - an innovative Conceptual Green Roof Design
Purple-Roof® concept is an innovative conceptual Green Roof design whose key purpose is to maximize water retention and optimize water detention during peak storms. At the same time it must also minimize construction costs, be reasonably lightweight, and be easy to maintain. And it must also be both sustainable and attractive.
---
The Purple-Roof® concept is already in use at several American and Canadian green roofing companies, and by many others around the world. And more are starting to include the Urbanscape® Hydro Blanket and to modify their own existing systems for optimal storm water performance.
For more information visit our website or order your

Purple

-Roof

®

demo folder to touch and test the

Urban

scape

®

Needled Mineral Wool Hydro Blanket.
p.s. If you want to be updated regularly on the latest developments, subscribe to our news and blogs and we will keep you posted.