---
BIM - more than just piece of software or a tool
BIM stands for Building Information Modelling. It is not just a piece of software, nor is it just a tool – it is a methodology.
BIM is a process involving the generation and management of a digital representation of the physical and functional characteristics of a facility. The resulting building information model becomes a shared knowledge resource that supports decision-making about a facility from the earliest conceptual stages, through design and construction, through to its operational life before its eventual demolition.
---
BIM - dynamic exchange of information
BIM methodology is based on the principle of participation of different stakeholders (designers and engineers of all kinds, investors, contractors, public administration people, building managers and similar), which throughout the building life cycle create, read, correct and modify information in accordance with the role of a particular stakeholder.
BIM is based on open standards for interoperability – a dynamic exchange of information between different programs and platforms that maintains versions and a history of changes, and allows different stakeholders to simultaneously work on the same building model.
To work with BIM appropriate software and hardware is required, which enables us to perform parametric 2D and 3D modeling, rendering, integration of physical and functional parameters, integration of construction stages, financial flows, etc.
Detailed BIM model for Urbanscape Green Roof System available now!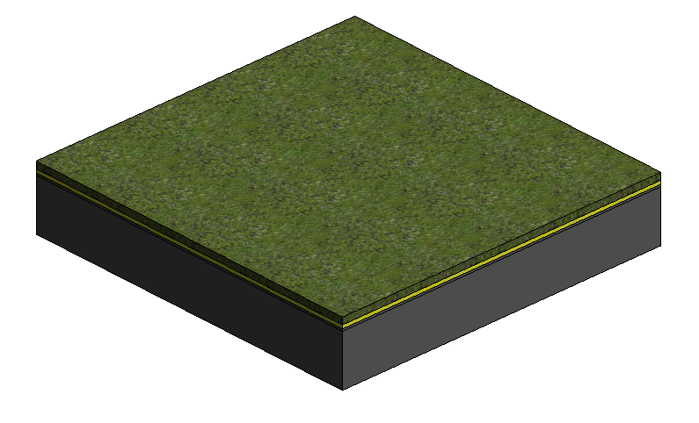 To assist and support the work of architects, engineers and other users Urbanscape Green Solutions Team has developed a detailed BIM object of Urbanscape extensive green roof systems, which includes all of the necessary geometric, material, physical and functional characteristics of several Urbanscape systems and layers. With this parametric Urbanscape BIM object users can quickly and easily design an extensive green roof, where not only is an accurate physical representation given but also all key green roof-related information, like static load, water retention, compressive strength, packaging etc., which is automatically integrated in the package without the need for additional technical documentation.
---
Building Information Modelling (BIM) for Urbanscape Green Roof System in .rvt can be downloaded below:
In case of any further information on Urbanscape Green Roof System needed, check our website or download our brochures here: