Everyone wants to have the greenest garden possible, all the time, especially in the summer, when the sun pulls us outside. As the terrace is an extension of the dining room, the garden opens up as extension of the living room and offers us some green shadow and shelter, as well as food, workspace and a playground.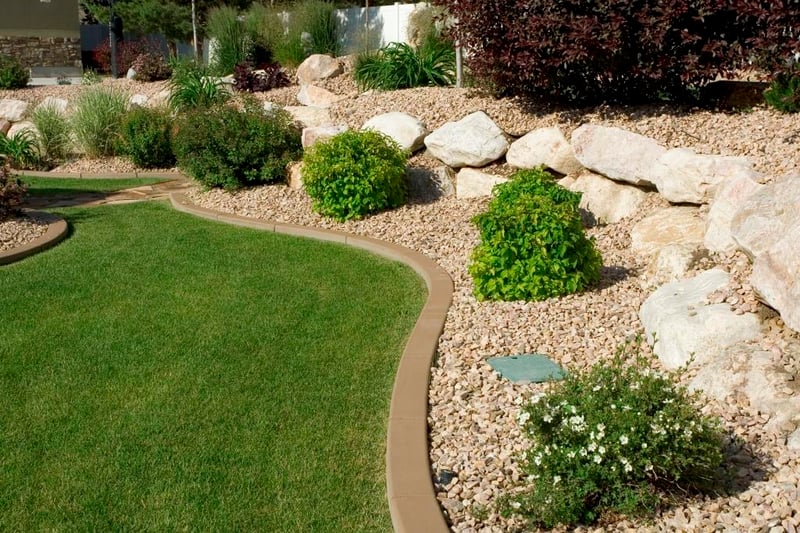 As we all hope to have a lush garden full of fruits and flowers, large amounts of water are used; and if the irrigation system isn't automatic, a lot of time is spent on the watering as well.
With a well thought out garden design, smart technical support and the right landscaping system you can enjoy your garden, save time and water, and therefore maximize your ecological contribution as well
5 steps to make your grass / lawn greener with minimal water needs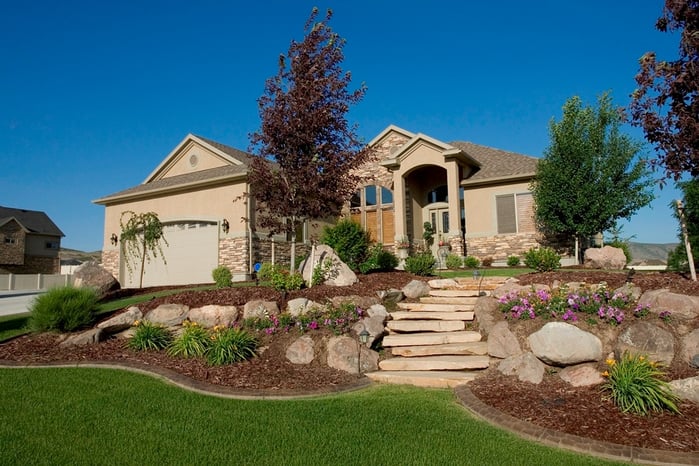 1 Set up a proper base and drainage system according to your soil type and irrigation system. According to your particular climate, it's also recommended that you set up a storm water management system that will collect any overflow of water.
2 Roll the Urbanscape green roll over the whole surface, which will absorb any additional water and save it for plants to use when they need it. Urbanscape green roll is a roll made out of mineral wool, which is mechanically heated to a high temperature, and blown igneous rock. While absorbing water, it also absorbs any minerals and pollutants that have been absorbed into it. This prevents them from seeping into the base and makes them available longer to the plants, which contributes to the bioremediation of your garden as well.
3 Cover the Urbanscape green roll with a minimum of 8 cm of soil mixture, to which mineral wool in the form of green cubes or flocks is added at a ratio of 1:5. Mixing green cubes or flocks into the soil increases water absorption.
4 Use a proper (strained) grass seed mixture or turf – the latter if you want to have an immediate lawn effect.
5 Proper maintenance, which includes consistent fertilization and watering which, thanks to the Urbanscape green roll, requires up to 50% less water. Whereas 20L is usually used every 7 days to water just 1m2 of lawn, you can reduce watering by 50%, making it just 10L per 1m2 once weekly. It is recommended that you apply fertilizers when rain is forecasted. As for mowing the lawn, it is recommended that you not cut more than 1/3 off the top of it.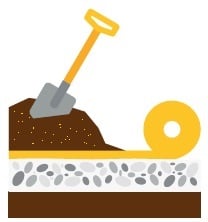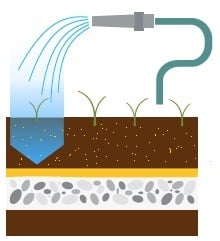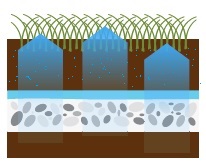 And when to additionally water the lawn?
1 If you step on the grass and your footprints don't disappear right away, it's time for you to water the lawn.
2 The colour of the grass can also tell us if the lawn is thirsty, as it takes on a brown, burned colour; or it might be over-watered if the grass is turning yellow.
---
Urbanscape Landscaping System

Urbanscape is an innovative and easy to install system that boasts high water retention capacity designed specifically for landscaping applications such as residential gardens, sports fields, commercial spaces, cemeteries, public parks and various complex green architectural solutions.
---
Interested in Urbanscape Landscaping system?
To learn more, check our website, download the Landscaping System brochure below or check our Landscaping CAD Designs.